Concepts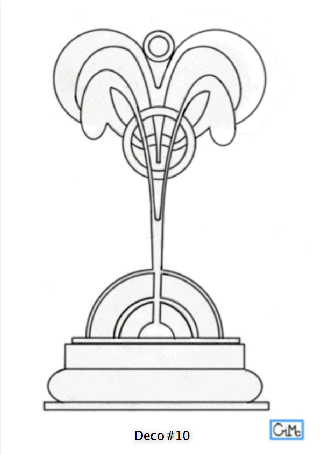 Deco #10
Art Deco has influenced the design of buildings, furniture, jewelry, fashion, cars and many more items. During its heyday, Art Deco represented luxury, glamour, exuberance, and faith in social and technological progress. This image rememnescent of a sculpture in the lobby of The Chrysler Building in Chicago.
---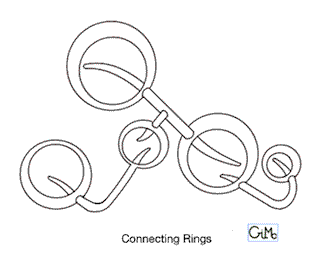 Connecting Rings
This is a very playful image which I see as a great piece of public art.
---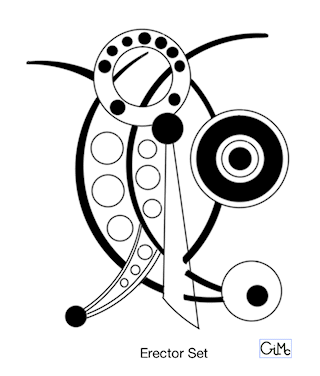 Erector Set
This represents the shapes, pieces and parts of an erector set. I see this as being a fun wall hanging.
---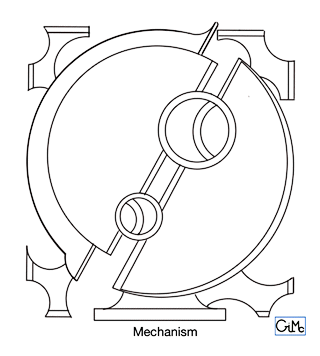 Mechanism
Machines have always fascinated me. In particular, older ones. The by-hands workmenship is a personal relationship between the object and its craftsman. Watching a machine perform its tasks, seeing how each component is important to the end product, starts me thinking of new possibilities.
---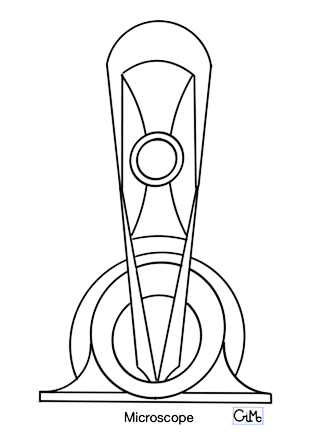 Microscope
This image is an abstraction of how a microscope focuses on the contents of a slide, through the use of light and lens, allowing us to view an "unseen world."
---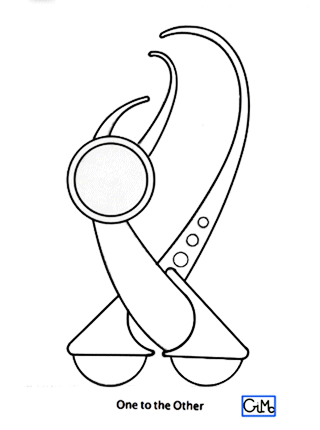 One To The Others
This is an abstract that shows a triad, a trinity, a trio, or a triptych, such as a father, a mother, and a child; a boss, a foreman, and a worker. In each case although there are three each one is important to the others.
---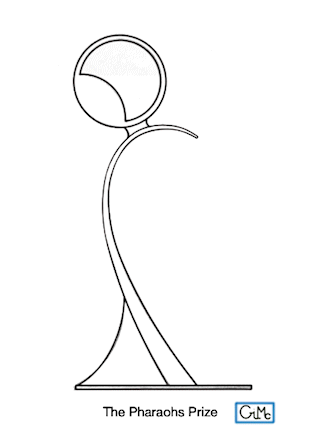 The Pharaoh's Prize
This highest honor was to be presented by a pharaoh of Egypt. Perhaps its was given to the archetech of the pyramids, a conquering general, or the high priest.
---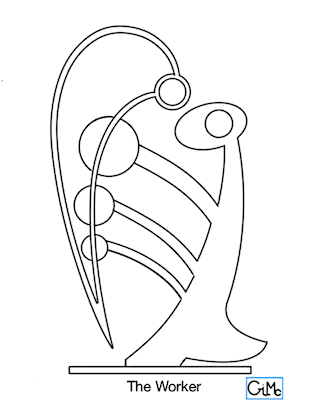 The Worker
Our nation has been built by our workers. This image shows that through many, major tasks can be completed. Think the laying of the contenental railroad, the loading of a ship, or the assembly lines at manufacturing facilities. It takes many to complete a major task.
---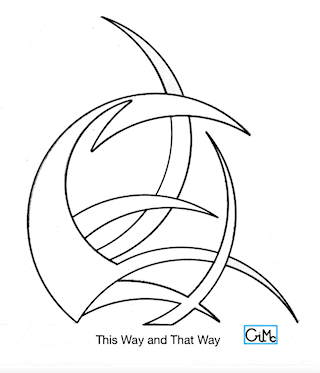 This Way And That Way
This image stands for the times you are unable to decide. What, where, why and how? In other words you are confused.
---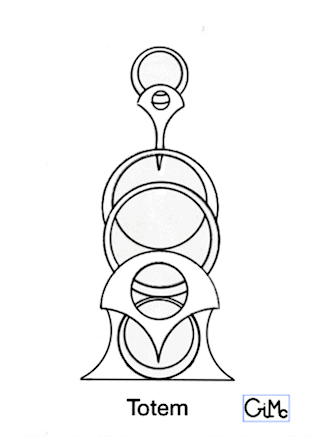 Totem
A totem is an object (such as an animal or plant) that serves as the emblem of a family or clan and often as a reminder of its ancestry. Totems have been created usually by carved or painted representation of such an object.